Secure and Reliable Vehicle Transportation Services by Asian Movers - Safely Transport Your Vehicle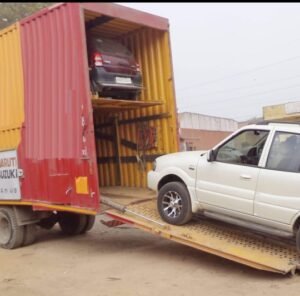 When it comes to transporting your vehicle, trust Asian Movers for secure and reliable vehicle transportation services. Whether you're relocating to a new city or need to transport your vehicle for any other reason, our experienced team is here to provide you with a seamless and stress-free experience. With our attention to detail, expertise, and commitment to customer satisfaction, we ensure the safe and timely delivery of your vehicle to its destination.
Why Choose Asian Movers for Vehicle Transportation Services?
Expertise in Vehicle Transportation: Asian Movers specializes in vehicle transportation services, and we understand the unique requirements involved in safely moving vehicles. Our team has the knowledge and experience to handle a wide range of vehicles, including cars, motorcycles, SUVs, and even specialty vehicles. Trust us to transport your vehicle with utmost care and professionalism.

Secure and Reliable Transportation: We prioritize the security and safety of your vehicle throughout the transportation process. Our fleet of specialized transport vehicles is designed to securely transport vehicles of all sizes and types. We employ trained and experienced drivers who follow best practices to ensure your vehicle arrives at its destination in the same condition as when it was entrusted to us.

Comprehensive Insurance Coverage: We understand the value and importance of your vehicle. To provide you with peace of mind, Asian Movers offers comprehensive insurance coverage for your vehicle during transportation. In the unlikely event of any unforeseen circumstances, your vehicle is protected, giving you added assurance and protection.

Timely and Efficient Service: We value your time and strive to provide timely and efficient vehicle transportation services. Our team works diligently to adhere to agreed-upon schedules, ensuring that your vehicle is picked up and delivered according to your specified timeline. We understand the importance of punctuality and strive to meet your expectations.

Transparent Communication and Tracking: At Asian Movers, we believe in transparent communication throughout the transportation process. Our dedicated customer service team is available to address any questions or concerns you may have. Additionally, we provide you with the ability to track the progress of your vehicle during transit, keeping you informed and updated along the way.

Competitive Pricing: We offer competitive pricing for our vehicle transportation services without compromising on quality. Our rates are designed to provide you with exceptional value, ensuring a cost-effective solution for transporting your vehicle. Contact us for a personalized quote based on your specific vehicle transportation needs.